Fringe lookahead: Saturday, June 22
Good morning, Ottawa Fringe! You're catching on quick – these lookaheads have been (and will continue to be) daily posts for keen Fringers. I suppose I should address "lookahead" sooner than later. One must know that someone among us possesses (it's me) a Certificate in Creative Writing from some post-secondary institution or another. Use of italics adds a certain prestige, capital letters some serious credibility, and the certificate itself a license to conceive and create whatever words I wish. Lookahead.

Business time:
WHAT'S HOT
Opening weekend is an exciting time when word-of-mouth and reviews try quickly to identify the shows-to-see.  Word from the box office is that Emissions: A Climate Comedy, My Second Smile, Die, Zombie. Die! and Under the Mango Tree are selling advance tickets like nobody's business.
The Bike Trip, We Glow, plus Sappho… in 9 fragments sold out their venues on Friday night.
Our opening night wasn't just sold-out. It was OVER-SOLD. Thanks, Ottawa, for the best 'welcome home' a girl could ask for @ottawafringe

— Jessica Ruano (@JessicaRuano) June 22, 2013
IN THE COURTYARD
It's a Dog & Pony Karaoke Saturday. Registration begins at 7:00pm. NONE OF THIS. NONE OF THIS. LOTS OF THIS.
GREGG'S GUESSES
Weekday readers are familiar with Pat's Picks.  He'll recommend the shows he's seen, I'll recommend the shows I haven't (yet).
One critic I spoke to is calling 6 Guitars a show that will only rise in stock as the Festival goes on. He was fortunate to get a seat on opening night – but predicts line-ups and sell-outs by the end of the run. Get in there while you can.
Likewise, exciting word of Red Bastard's opening night is spreading like butter. Or like margarine. Whichever is spreads most smoothly.
PHOTO OF THE DAY
Well, it's a doodle, really. Courtesy of Pascal Huot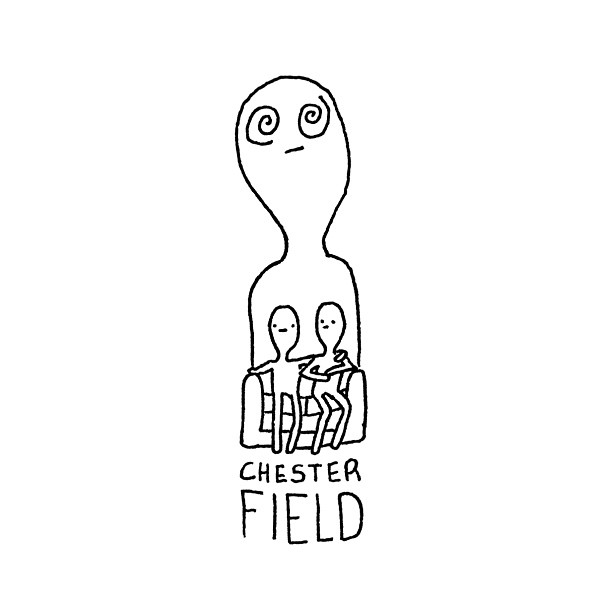 .