Giving Tuesday
We are so, so close to the return of in-person theatre and theatre festivals…
Things are happening at the Ottawa Fringe!
This Friday is our first Lottery Party since 2019! This February is our first in-person undercurrents since 2020! Maybe the most exciting, this is our first season under new management!
Already things are looking up for Ottawa theatre in 2022, and your donations help make that possible.
We believe in paying our artists, which is why 100% of box office profits go right into their pockets. This means donations from our patrons not only keep our lights on and doors open, but they help us shine the spotlight on the incredible artistic talent Ottawa has to offer.
We hope on this Giving Tuesday you'll consider supporting the Ottawa Fringe Festival 🧡💙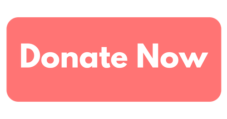 You're a true patron of the Arts when you're a patron of the Ottawa Fringe Festival