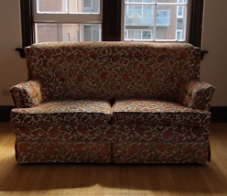 Billet a Fringe Artist!
Do you have a spare room or couch? Enjoy supporting the arts? Want to Fringe for free?  We have the perfect deal for you!
Billet an artist (or two) during the Fringe and we'll be happy to give you an all-access VIP pass to the 2019 Ottawa Fringe Festival!
If you have any questions, email Brittany at brittany@ottawafringe.com.  Otherwise, fill out the form below and we'll be in contact shortly!