Monday: Curry Cook-off
You and I know full well that the Great Curry Cook-off makes a top choice for Monday night's dinner – even were the event not a fundraiser.  Once you've paid cover charge at the GCTC, nine divine creations by Ottawa's top chefs will keep your plate replete and palate perpetually pleased. 10 points for alliteration.
See poster for details: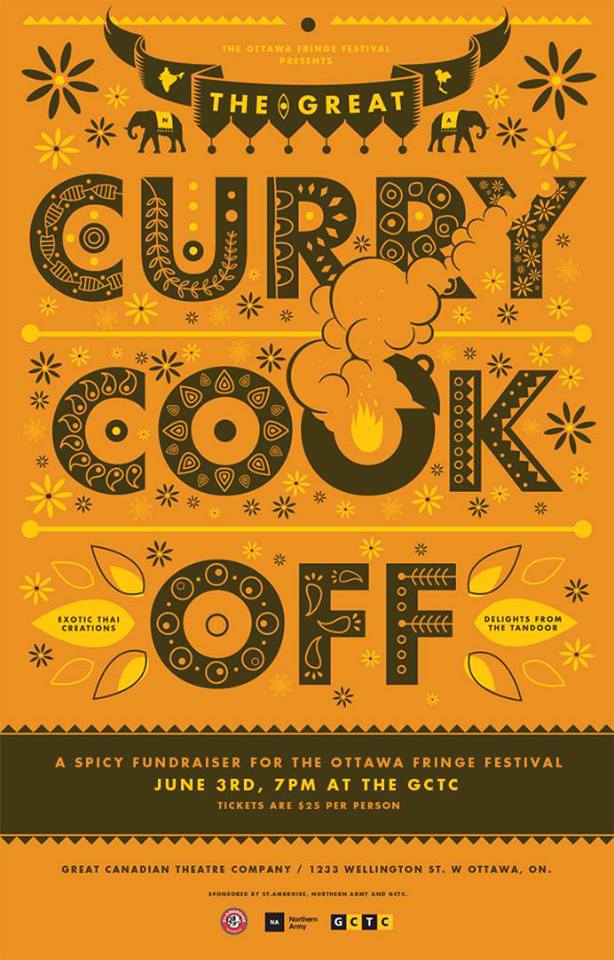 The Ottawa Fringe Festival is a non-profit organization. Sure is! Artists receive 100% of box office revenue when they perform at the Ottawa Fringe. One hundred per cent. Over 15 years, Ottawa audiences have generated more than $1 million for artists. That being the case, the Festival relies on grants, sponsorships and donations to keep strong.
Participating restaurants
Absinthe Cafe

3 Chantons
Canvas Bistro
Hintonburg Public House
The Manx
Nicastro's (chef Mike Beck)
Taco Lot
Coconut Lagoon
There will be vegetarian, vegan, chicken and fish entries.  Come hungry.