Fringe Lookahead: Thursday, June 27
Big day at the Fringe! We've got readings of bad books, a free concert, and lots and lots of shows on tonight as well. No time for small talk, let's get right to it…
WHAT'S HOT
More sellouts last night from The Bureau of Bat Shit Crazy, We Glow, The Bike Trip, and Sappho…in 9 Fragments. Rumour is 6 Guitars may have also sold out (it has been), but regardless it was a full house for what I hear is a great show (I haven't been able to get a ticket for it, try as I have).
The Pit (which I was at) had a very big audience in Academic Hall, and there were similar large crowds at Tinfoil Satellite and Emissions: A Climate Comedy. In terms of advanced tickets, Red Bastard is picking up steam and Die, Zombie. Die! continues to sell.
Also hot? Fringe programs. They're so hot, in fact, that we are out of programs for the year. Demand has been crazy and we've been unable to keep up with it. Note for 2014: print more. But in the 350-odd days between then and now, you can get all show info on the website, and if you're looking for a master calendar, you've come to the right place.
THE COURTYARD
As I alluded above, it's a big night in the Courtyard. Starting at 9:00 is Say What?!: Awful Book Readings – where Fringe performers such as Cameryn Moore and Kurt Fitzpatrick will read from bad published books. SHAMELSS SELF PROMOTION ALERT: I will also be reading. The fun starts at 9:00 pm
Then, we have another FREE CONCERT for you: we're hosting The Elwins. Show starts at 10:00.
PAT'S PICK
Last night I was at the The Pit. You all should go see The Pit. Seriously. See The Pit. But don't just take my word for it:
Happily fell into The Pit. Watching the duo deftly handle the script was a delight. The play charms even when you're lost. #ottfringe

— Klaman (@Klamanator) June 27, 2013
Sadly, they only have one show left. Tonight at 6:30 pm. See The Pit – don't be a dummy!
PHOTO OF THE DAY
Were you at the Courtyard last night for Fringe-O-Ween? Did you see me? I was dressed as the Invisible Man.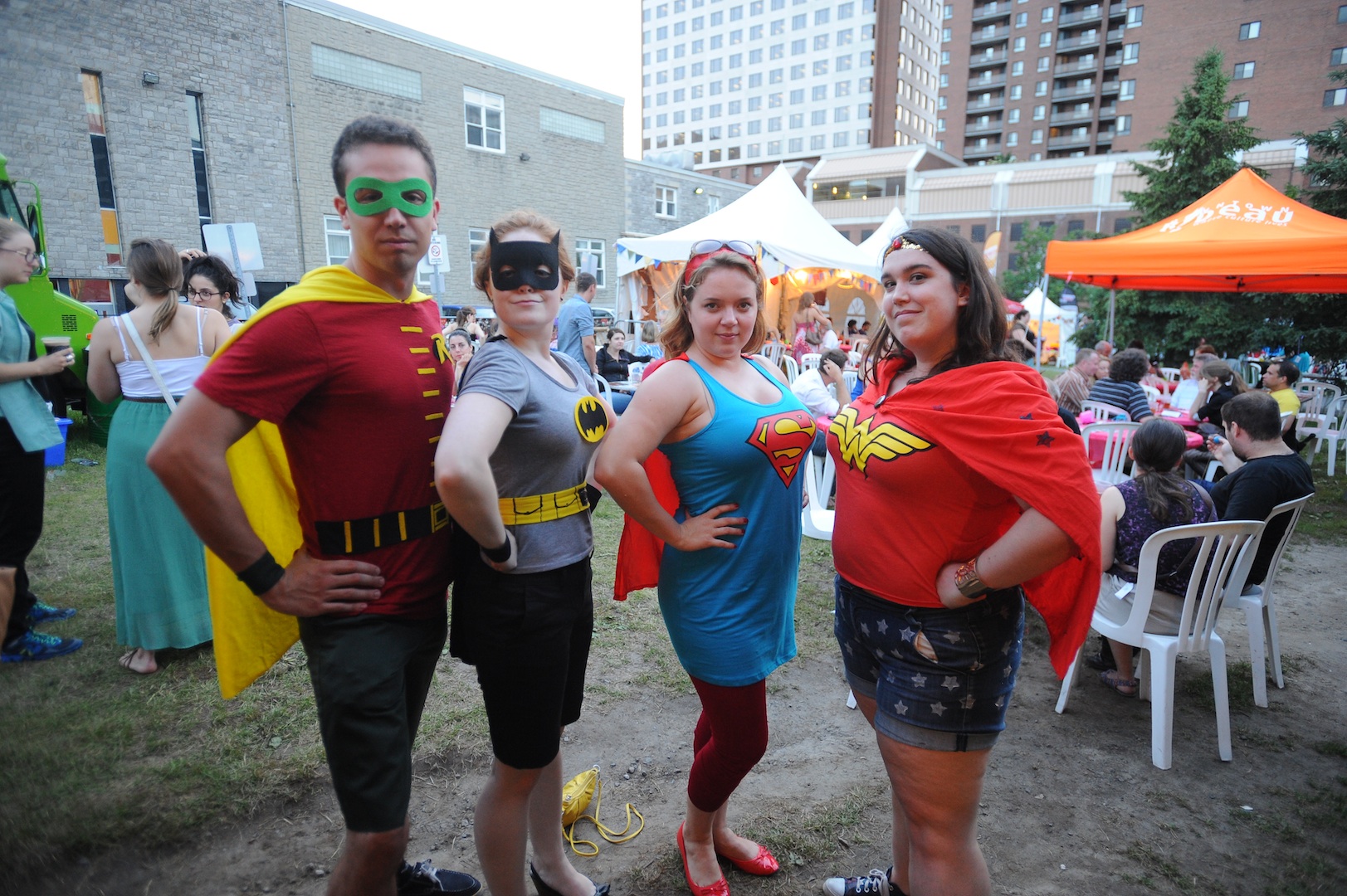 Photo by Andrew Alexander
Happy Thursday. (go see The Pit)