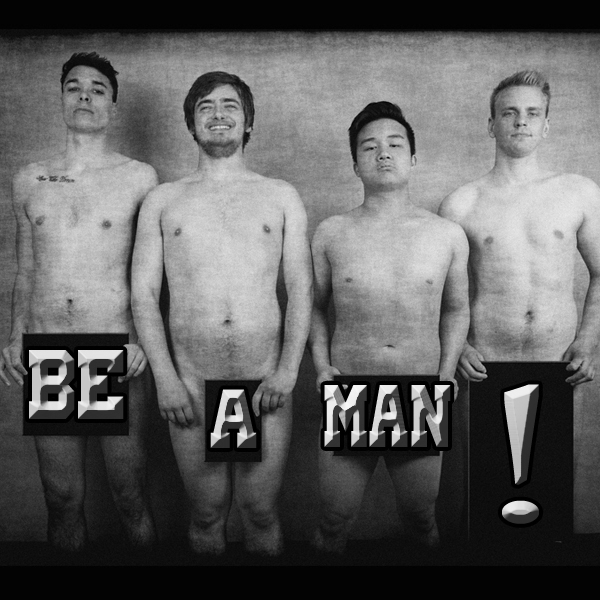 10 Days of Fringe Previews: Day 9 – Be A Man
Only two more days of previews to go!
BE A MAN
Black Sheep Theatre · Edmonton, AB
by RibbitRePublic
Booze! Sex! Hockey! Shaving! What does it take to Be A Man? A series of powerful vignettes that explore every possible dynamic of the fouler sex. Thought-provoking, compelling and hilarious, Be A Man is an unapologetic celebration of manhood. "Fearless, balls-out theatre that demands to be seen" CBC.