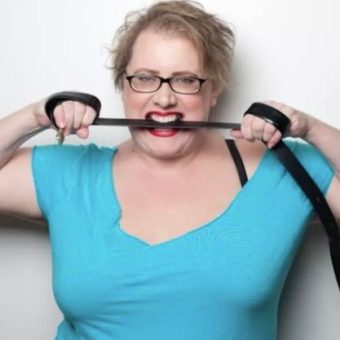 Smut Slam
Created by Cameryn Moore | Produced by Cameryn Moore
Show Details
This exciting storytelling open mic—based on real life, real lust, real sex—is coming back to Ottawa Fringe with the theme of "WILD." Sex without a map. Full-on feral encounters. Go on. Go there. We want your wildest!
At Smut Slam, audience members sign up to tell 5-minute, first-person sex stories. For this edition, Fringe artists are the guest judges, awarding sexy prizes to the top 3 tellers at the end of the night. Creator and host Cameryn Moore has a special bucket for your anonymous questions and confessions, and a door prize from njoy toys that'll knock your socks off. Remember: Smut Slam is queer-friendly, kink-friendly, fat-friendly, poly-friendly, trans-friendly, sex-worker friendly… we're just REALLY friendly!
* This is an 18+ ticketed event.
* Not a Fringe lottery show, but an ancillary event. For more Fringe fun, check out our Fringe Event page. 
* Smut Slam is ineligible for Fringe pass use.