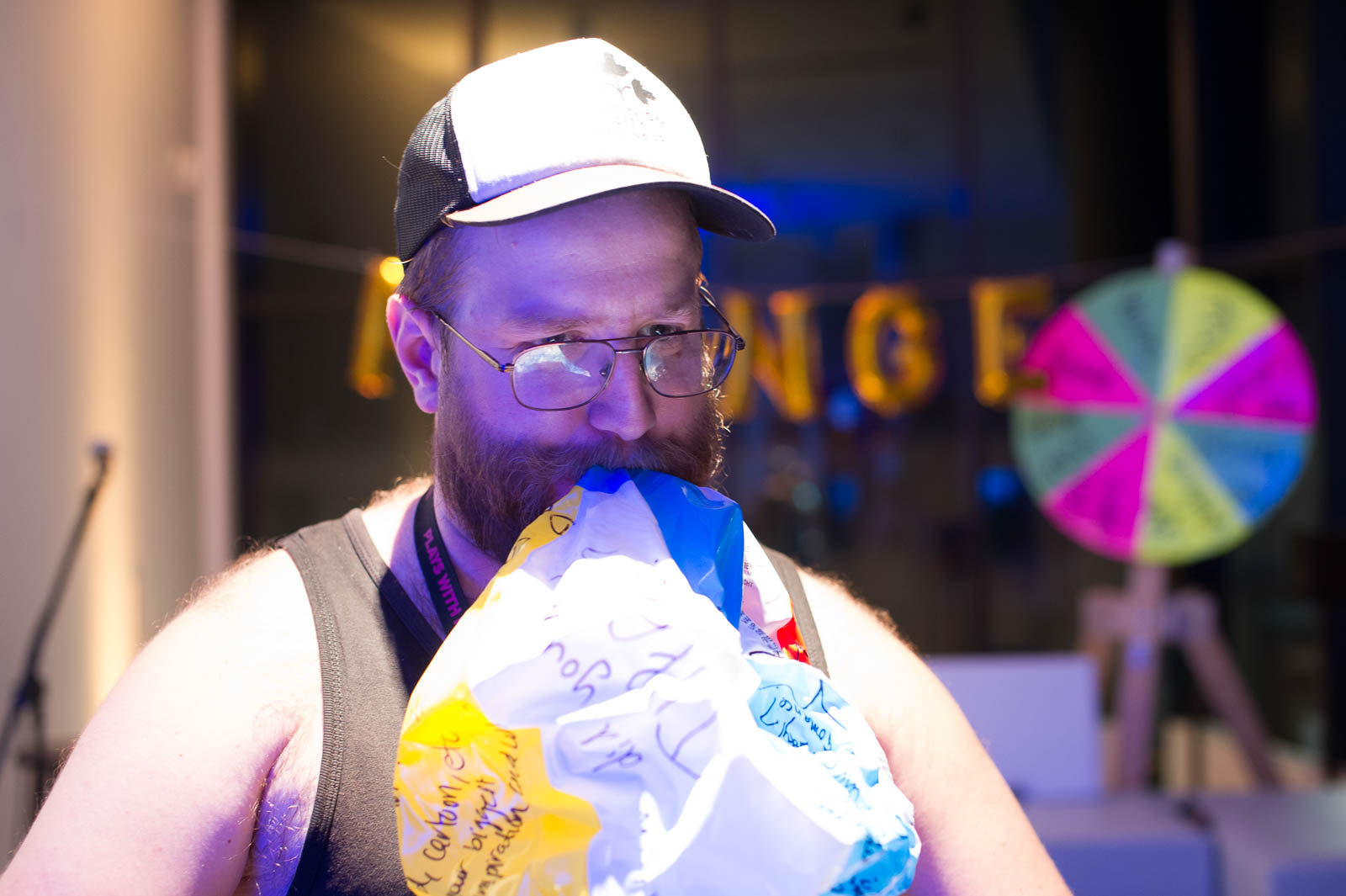 BRAND NEW LOCATION
June 13-23 @ Fringe Courtyard, 67 Nicholas St.
Five years ago we said so long to our beloved beer tent, but we are proud to announce we have found a permanent home! The festival hub will be located in the newly renovated SAW Courtyard at 67 Nicholas St., serving up Dominion City beer and Top Shelf cocktails.
It is THE place to meet friends old & new, grab a drink and a bite to eat, share stories and ask "What have you seen? What should I see?"
In addition, to celebrate our new home we are bringing back our free programming series in full force! See below for events and schedule (more to come as we get closer to the festival).
| | |
| --- | --- |
| Fringe Courtyard Hours | |
| Monday – Thursday | 5:00pm – 1:00am |
| Friday | 5:00pm – 2:00am |
| Saturday | 4:00pm – 2:00am |
| Sunday | 4:00pm – 2:00am |
Preview Night
FEATURING Top Shelf Distillery
Wednesday, June 12 @ Arts Court Theatre & Studio
7:00pm 'til late
Need help deciding which shows you're checking out at this year's Fringe? Join us at Preview Night where performers have two minutes to pitch their show. This event always fills up, so don't delay on your arrival – doors and bar open at 7:00pm.
LAUREN & AMANDA DO IT*
Saturday, June 15 @ Fringe Courtyard
9:00pm
Afternoon delight, hanky panky, souring the kraut. Doin' It.
Join Lauren, Amanda and musical guest Alli in a late night talk show all about sex positivity. Think The Tonight Show with Jimmy Fallon, but with one hot lesbian as The Roots, and two rad babes as Jimmy. Let's talk about sex, baby.
*This is an adults-only event.
(UN)TOLD: ORIGINAL STORIES, TOLD LIVE
Sunday, June 16th @ Fringe Courtyard
7:30pm
(un)told: is a monthly Ottawa event for sharing true stories, told in 5-7 minutes, with no notes, props, or set. We are pleased to partner with Ottawa Storytellers for this special Fringe Fest edition titled In the Spotlight: Best and Worst Moments On Stage. Come by to see your fave Fringe artists bare their souls. Free admission.
SUNDAY MORNING YOGA
Sunday, June 16 @ Fringe Courtyard
11:00am
Fringe is busy and can get stressful. Take a moment to inhale and exhale. Both artists and patrons are invited to join us for outdoor yoga in the Fringe Courtyard. All-levels welcome.  Bring your water bottle, mat and good energy!
CLOSING NIGHT AWARDS PARTY
FEATURING Top Shelf Distillery
Sunday, June 23 @ Arts Court Theatre & Fringe Courtyard
10:30PM 'til late
Join artists, audiences, volunteers and staff as we say farewell to the 2019 Ottawa Fringe Festival. Raise a toast to award winners and stay up late for one last night.
BUT WAIT… THERE'S MORE!
More programming to be announced shortly.