Box offices

All venues sell tickets at the door, cash only.
Advance tickets are available online and at two box offices.
Door passes are only available at a box office.

Arts Court
2 Daly, Elevator B, 2nd floor

Studio Léonard-Beaulne
135 Séraphin-Marion, basement

hours

Monday to Friday | 4pm to 9pm
Saturday | 1pm to 9pm
Sunday | 1pm to 6pm

By phone | 613-232-6162
Don't Forget:
Pick up your pin
Yours for $3. A Fringe Pin is required to enter any venue to any SHOW.
As 100% of ticket sales go to the performers, it's pin sales which help keep the Festival growing.
Available online, at all box offices, and at all venues.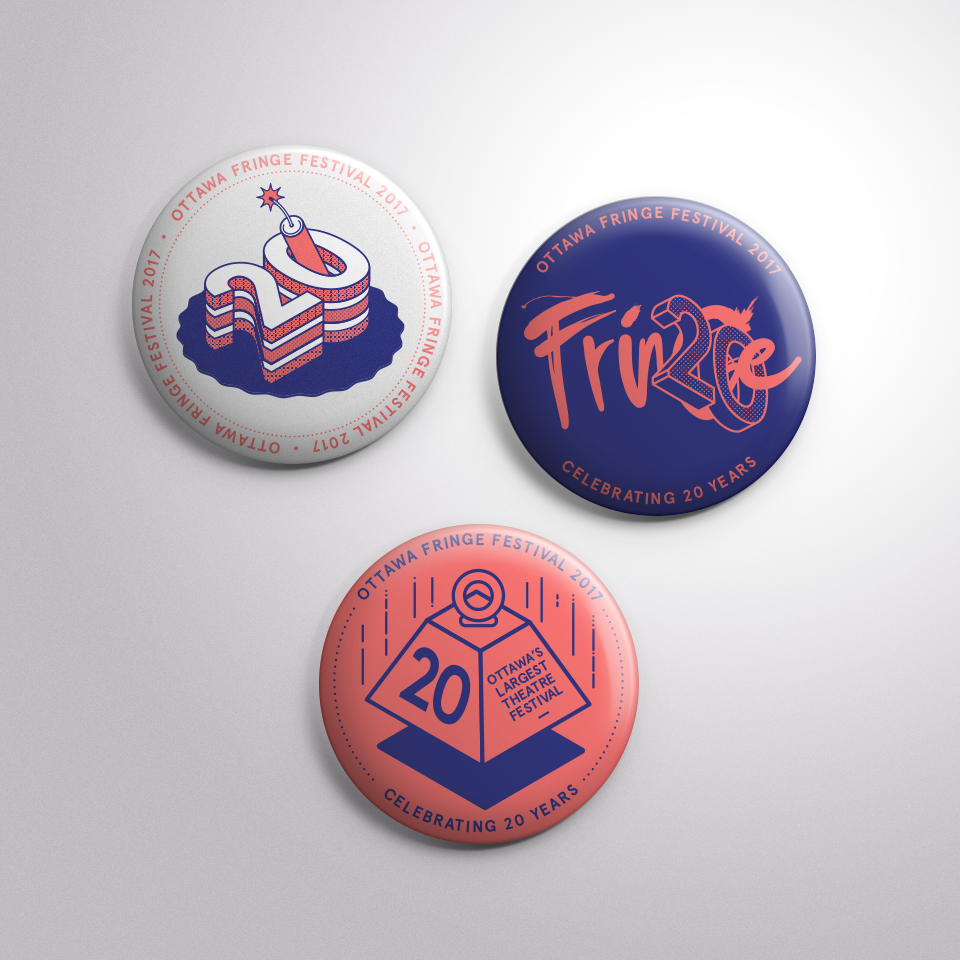 Available online only up until opening night.
Get it? Foreplay… in advance… four… plays… right OK!
When you're ready, purchase a FOURPLAY Package.
| | | |
| --- | --- | --- |
| 5 shows $55 | 10 shows $99 | 20 SHOWS $189 |
Get in line! Passes this cheap can only be redeemed at the door.
Available only at the Arts Court and Studio Léonard-Beaulne box offices.
A limited number of passes are available.
ONLINE until midnight prior to showtime.
AT A BOX OFFICE up to one hour before showtime.
AT THE DOOR within one hour of showtime (cash only).
Producers have the option of choosing one performance for which a select number of tickets will be sold at half-price, day-of and cash-only at Arts Court.
Available only in person from the Info Station at Arts Court Theatre, 2 Daly Avenue, Elevator B, 2nd floor. Hours are 5-10:30pm weekdays and 2-10:30pm on weekends.
These daily deals will be promoted through our Newsletter and social media – like Ottawa Fringe on Facebook, follow @ottawafringe on Twitter and Instagram, to get the skinny on which shows are discounted.