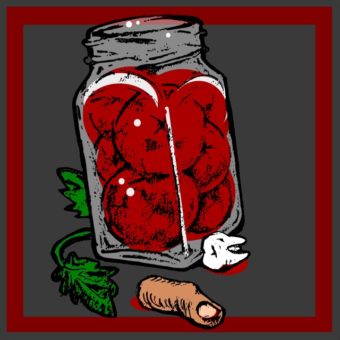 The Remembering
Created by Billie Nell | Produced by Nell Creations | Origin: Ottawa, Canada
Show Details
The discovery of a tooth in a tomato garden begins a chilling spiral into this trans, autistic reimagining of Mary Shelley's Frankenstein. This new work of contemporary, queer horror by acclaimed spoken word artist, Billie Nell, melds Gothic fiction, theatre, and poetry in an excavation of late autism diagnosis and interrogation of what one finds when you hold a shovel to your own stomach…
Content Notes
This show contains themes of gender dysphoria, depression, and mental health trauma as it relates to autistic masking. There are discussions of amputation and the use of phantom limb as a metaphor. There is some gory literary imagery and descriptions of acts such as dismemberment.
Showtimes
Thursday, June 15th

8:00pm

Saturday, June 17th

9:30pm

Sunday, June 18th

4:30pm

Wednesday, June 21st

7:30pm

Friday, June 23rd

6:30pm

Saturday, June 24th

11:00pm
Buy Tickets
Praise for Nell in GCTC's Forever Young: A Ghetto Story
"standout performance" Ottawa Citizen
"Billie Nell was outstanding in the role of Joshua … [Their] performance was phenomenal … [they] are a genuine artist and expert in [their] craft" Covert Ottawa Guy
"[a] passionate, heartfelt performance" Broadway World Ottawa
"Nell elevated Joshua to be one of the most unique characters out of the cast" The Charlatan
Created and performed by: Billie Nell
Director: Ludmylla Reis
Stage manager: Kat Brett
Set designer: Patrice-Ann Forbes
Costume designer: Vanessa Imeson
Sound designer: Charlotte Stewart-Juby
Illustration: Shawn Philip Hunsdale
Special thanks to Deborah James and Lilies' Guilt Productions for creative collaboration and script development.
*June 21st Reduced Capacity performance
*Masking required for this production.