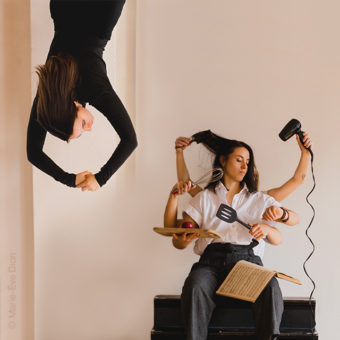 Fissures X La Ménagerie
Created by Milie Véronneau X Johanna Simon | Produced by Entente Cordiale | Origin: Ottawa, Canada
Show Details
Part One (30 minutes): «Fissures» is an exploration of states of mind and being. Struggles with mental health, identity and self-perception issues are at the core of this personal moment that is set up for viewers to observe…
Content Notes
This show does not have accessible elements such as a transcript or an extended content note available. You can search for accessible show offerings using the filter on our main show page.
Showtimes
Friday, June 16th

9:30pm

Saturday, June 17th

7:00pm

Sunday, June 18th

3:30pm

Wednesday, June 21st

11:00pm

Friday, June 23rd

6:30pm

Sunday, June 25th

7:30pm
Buy Tickets
Part Two (30 minutes) "I'm not calm; I am fire, I am living, I am color. I am essence, I am pleasure, I am rebellion. I am instinct, I am skin, I am revolution. I can be anything but calm." -Frida Kahlo…
« La Ménagerie » is a gateway to a disproportionate universe, mixing gender stereotypes and modern transformations of the human condition. Immersed in intimate spaces, powerful and moving, it is without sparing that these three performers engage in a frantic race against time. In an accumulation of information, fighting against exhaustion, the dance becomes erratic, even chaotic. When… arrive the time to free themselves from the commandment, to take a step forward on crude sounds and substantives with mystical tendency; to affirm what they really are. Between strength, elegance, and vulnerability, they stand side by side, carried by the same desire to be together. The first creation for AparT collective which used its contemporary dance and theatrical influences to create original and powerful writing. Gestural research is inspired by daily movements that allow us to feel closer to one another.