Fringe Encores are a thing again this fall, and November features the award winning hit 2017 Fringe show Lauren & Amanda Do It, by Toasted Theatre Company.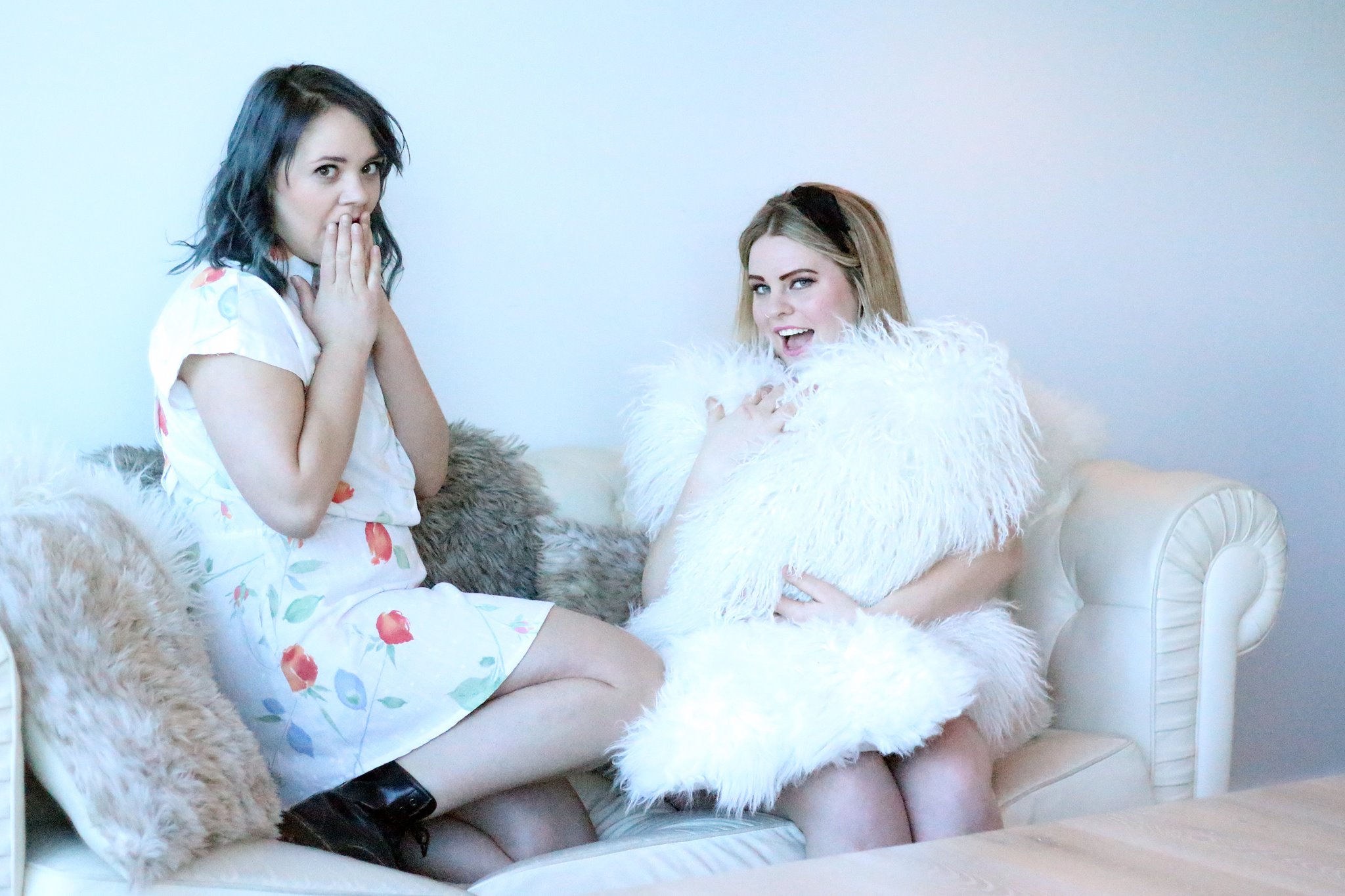 Photo credit: Tina Wallace
LAUREN & AMANDA DO IT
created by Lauren Cauchy, Amanda Logan & Allison Harris | produced by Toasted Theatre Company
Ottawa, ON
Afternoon delight, hanky panky, souring the kraut.
Doin' It.
Join Lauren, Amanda and musical guest Alli in a late night talk show all about sex positivity. Think The Tonight Show with Jimmy Fallon, but with one hot lesbian as The Roots, and two rad babes as Jimmy.
Let's talk about sex, baby.
Each show features a guest from the Ottawa theatre community.
FRIDAY SHOW – Melanie Karin B
SATURDAY SHOW – Mekdes Teshome
"Definitely Go Do It with "Lauren & Amanda"." -New Ottawa Critics
"…you'll laugh just as hard the second time around." -Apt613
Friday, November 24 at 8 pm | Saturday, November 25 at 8 pm
Arts Court Theatre – 2 Daly Avenue | Cash Bar
Cost: $15 – $25 & Student PWYC at the door | Purchase Tickets
Or enjoy the Fringe Fest price of $12 with your Fringe Pin, at the door only.
Run time: 60 mins
Mature Content
STICK AROUND FOR A DOIN' IT AFTER PARTY FEATURING:
– Sweet female DJs
– Pop up shop from Rowes Fashion
– Visual art from Carmilla Sumantry, Paige Heffler (wildr0sebud) and more!